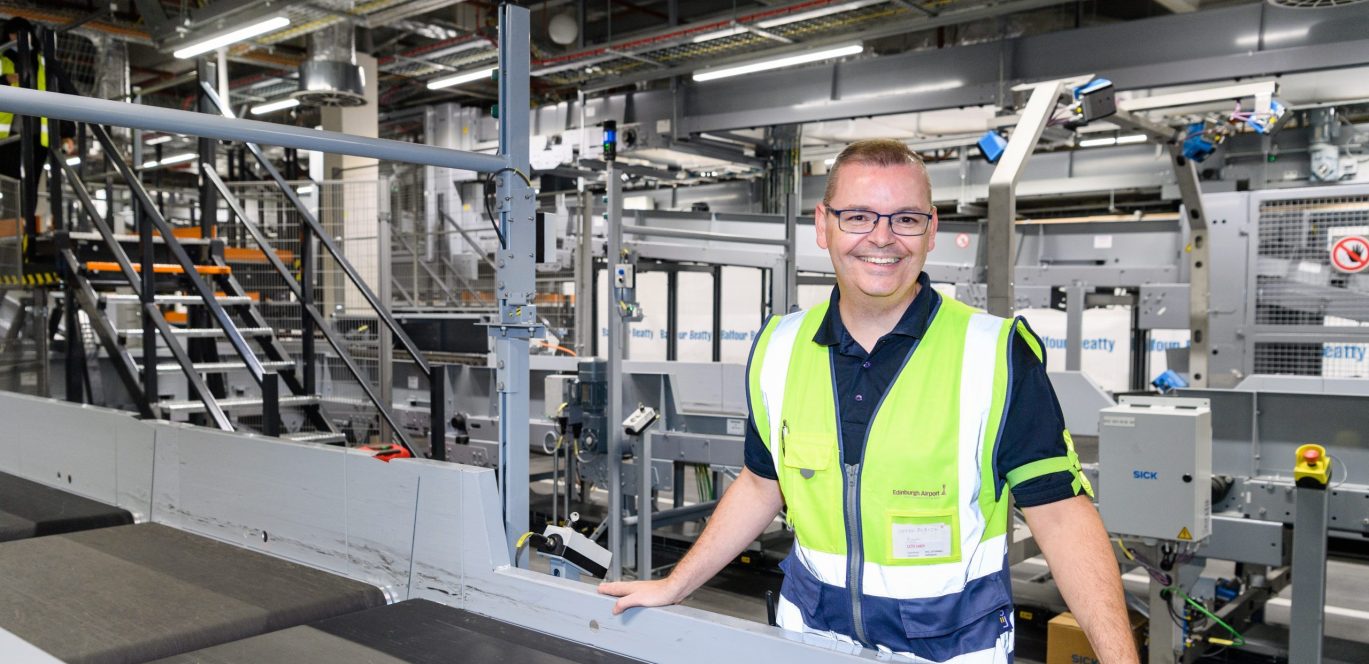 Baggage Operations
Our team of Baggage Controllers are in charge of making sure our baggage system is operating 24 hours a day.
Whether they're loading and storing luggage, scanning baggage, or assisting with damaged or incorrectly received luggage, this team is key to ensuring passengers' luggage is properly processed.
Typically bags are transported from the check-in hall through the baggage system on conveyors and passed through a CT x-ray to ensure they do not contain any prohibited items.
They are then delivered to our early bag store or direct to the carousels where the handling agent will load the items into trailers and deliver them to the aircraft.
Roles in baggage operations are perfect for anyone who enjoys working under pressure, likes being part of a team, and doesn't mind a bit of heavy lifting.
Key to the running of our baggage hall, this team works closely with our partner baggage handling agents Swissport, Menzies and Worldwide Flight Services to deliver this service.