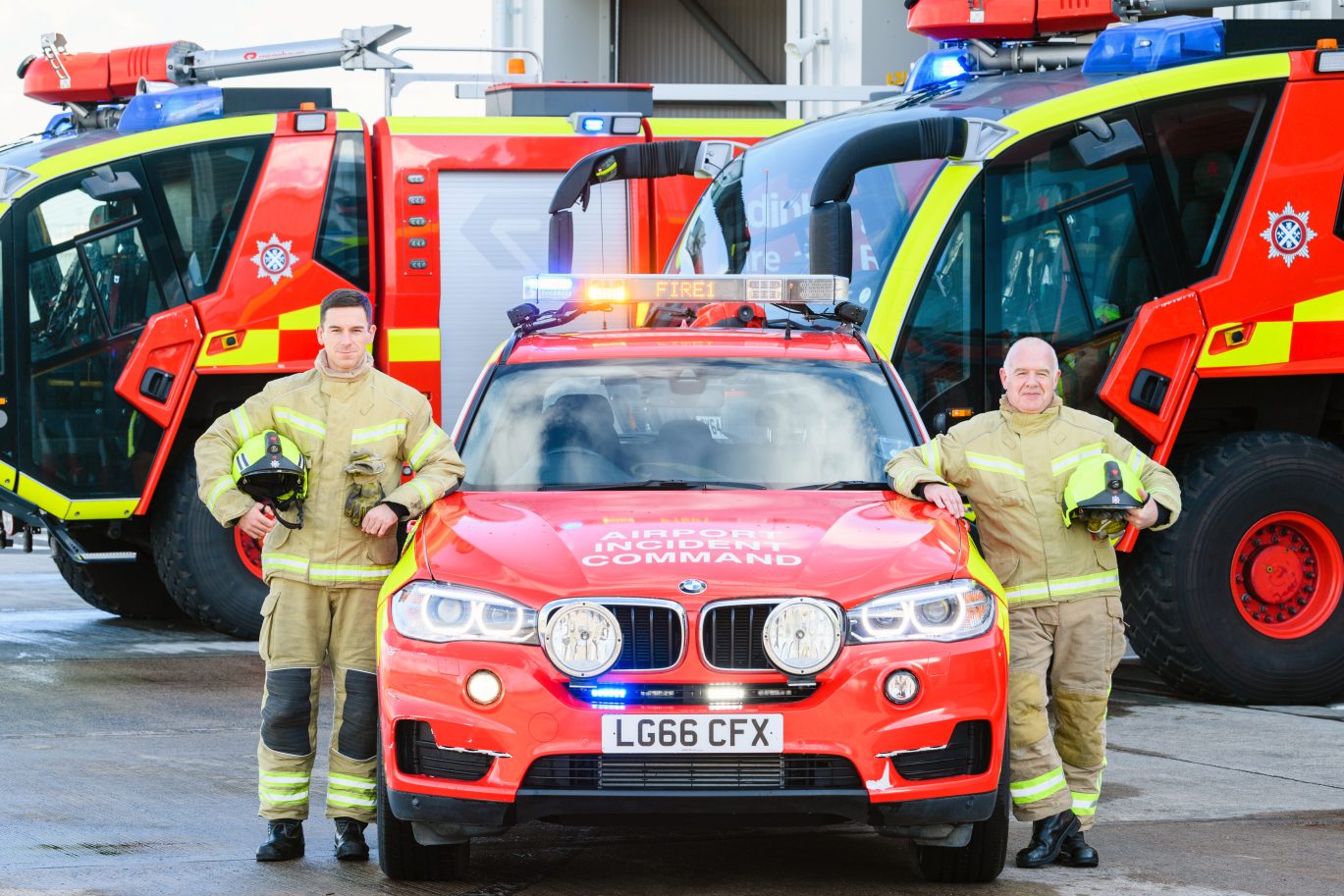 Airport Fire Service
The Edinburgh Airport Fire & Rescue Service plays a vital role in ensuring the safety of our airport.
They are a group of highly skilled and experienced firefighters trained to the highest possible standard who provide emergency support to passengers, the airport community and staff at Edinburgh Airport.
Located next to our runway, they can quickly respond to a wide range of incidents – from any incidents on the airfield to first-aid emergencies and fire alarm activations within the terminal.
Our teams take pride in everything they do, and our Fire Service is no exception. They aim to ensure that they sustain high performance, celebrate great behaviours and ensure every member of the team maximises their talents.
All staff are trained in Rescue, Trauma and Casualty Care and you'll often find them simulating a variety of scenarios at their dedicated training facility to simulate the varied nature of calls that the Fire service may have to attend at the airport.
Working across four watches, Green, Blue, Red and White, our firefighters are ready for action 24 hours a day, 7 days a week – 365 days a year.