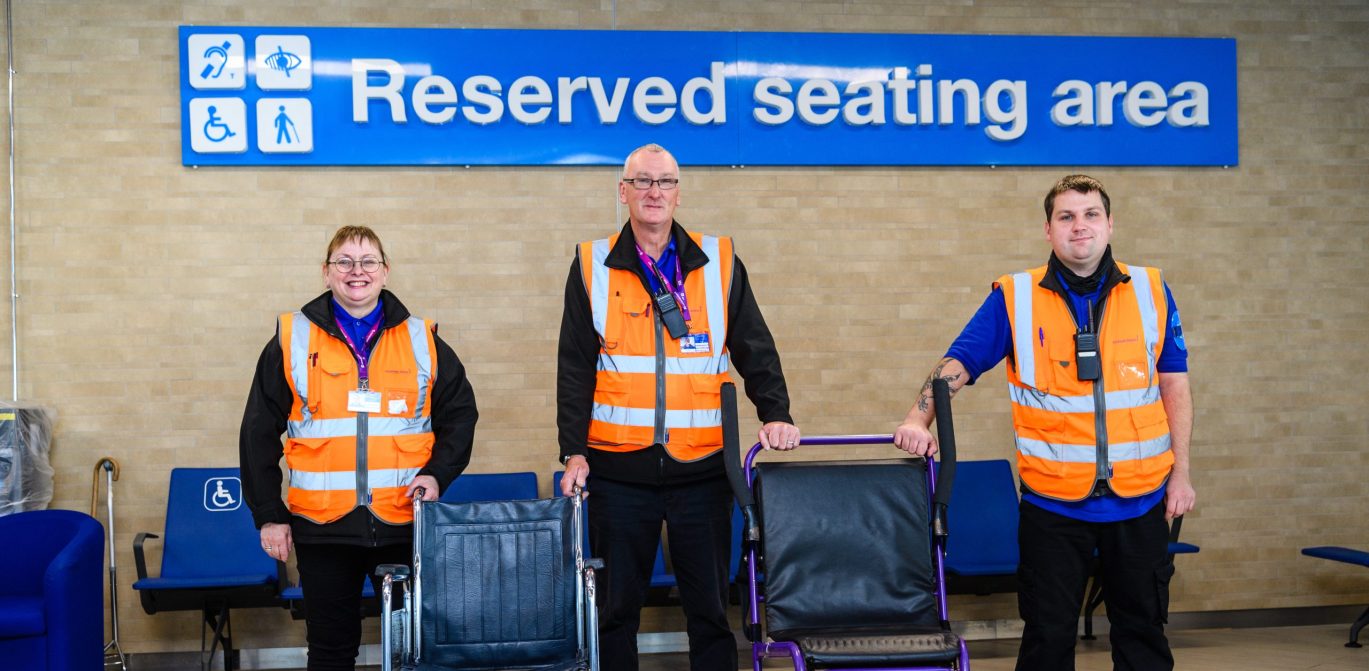 Edinburgh Airport Services
Edinburgh Airport Services (EASL) is our sister company that looks after our key passenger services. The EASL teams are crucial to the day-to-day running of the airport looking after a range of different areas – among them our special assistance service for people with disabilities and passengers with reduced mobility (PRM), our car parking operations, and our early bag store.
PRM
Our PRM team ensures people with disabilities and passengers with reduced mobility are supported in their journey through the airport – from arrival through to boarding the aircraft. They also ensure inbound passengers have the support they require on their arrival into Edinburgh, so they work really closely with our airlines and handling agents.
FastPark
FastPark is also part of the EASL team. This is our premium valet parking option. After customers park their vehicle outside the terminal, and hand over their keys, we need drivers to move these to and from our 'block parking'- so if you enjoy driving, FastPark could be the right team for you.
Early Bag Store
If you enjoy some heavy lifting, a role in the early bag store team could be for you. This team works in the baggage hall, supporting handling agents by dealing with bags which has been checked in early by passengers. They also process outsized baggage such as skis, bikes and golf clubs before they are loaded on to aircraft.
Maverick Chai, Customer Service Advisor with the PRM team:
"What I find unique is that I get to work alongside many other people, from different companies and in different roles, all working together to allow the airport to function.

"The fact that the roles are not what general members of the public usually do make it more interesting. In my case, with the PRM team, where else would one work closely with security, immigration, and airline personnel on a frequent basis?"