Our Values
We want to be the best business we can be and to that end we have a set of values that are key to our success. They are present in everything we do and are at the core of our culture. They shape our future and the path we follow and they guide us as a business in every decision and every action we take.
These values capture the character of the airport and the people who work here. They are what every team has in common – whether its Security, Engineering, Airside Operations, IT or Finance.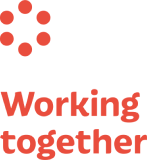 We all play our part as one airport team.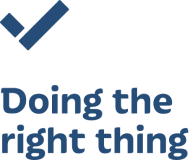 We have the power to take ownership of our decisions and actions.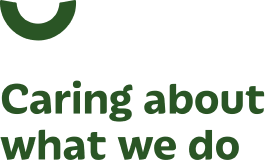 We are people before we are colleagues. We create a safe working environment for all. We take pride in our work and we look out for each other.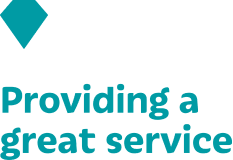 We have the people, the means and the motivation to deliver an excellent experience. It's in our DNA.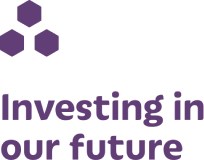 We understand that the decisions we make today are important for everyone's future.
Living our values
Day-in day-out our people and teams are empowered to bring these values to life.
Our Training, Security Compliance and Security teams work together to ensure our Security Officers have the training they need to ensure they can do their roles to the best of their ability.
Our response to incident management is driven by doing the right thing. The people and teams involved use our values to guide their decision-making principles.
We care about what we do and the people who work at the airport. We are committed to looking after the wellbeing of our people as we know that good health and wellbeing at work leads to personal and organisational success.
Our Passenger Operations and Safety Managers, as well as our Customer Support team, provide a great service to our passengers, as they are on hand to help answer passenger queries both in the terminal and online.
At Edinburgh Airport, we realise a sustainable future is for the Greater Good. Our sustainability strategy invests in our future – it sets out what we are doing for the planet, for our people and for our country.
Recognising our values
We have a group of dedicated Values Champions who work together to help get our teams and departments engaged with our values in ways that work best for them.
We love to celebrate and recognise the people who go above and beyond in demonstrating our values. Highlighting those people who day-to-day make amazing things happen, whether that's through team recognition, our peer-to-peer values recognition scheme Shining Stars or at our annual Celebrating Success Awards.